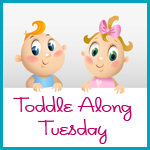 I knew from a young age that I wanted to be a teacher. The age of students that I wanted to teach was ever changing but it was always a classroom. Finally around 6th or 7th grade, after several AMAZING math teachers, I settled on high school math. Then my oldest sister went to college to be a teacher. Then my other older sister went to college to be a teacher.

I couldn't do what they were doing! I was in high school at this point, taking all the math that I could (yep, nerd here). Accounting - that would work! Math, people, jobs. I was going to be an accountant. Nerdy me took AP Calculus (basically college calculus) which got me Calc I credit for college.

I went away to Miami University (in OHIO, the real Miami University, not the University of Miami). And I enrolled into the college of business AND Calculus II (not a requirement for accounting majors). Two weeks later, I was changing my major back to education. It was and is my calling. I could not deny it!

I am one of the lucky ones who LOVES what I do. I teach high school math. I work for a great school district that has great community and administrative support. Yes, I complain every once in a while, but it is about the little stuff. I get to be around kids every day. I get to see their eyes light up when the understand something they have been working really hard on. I work with great staff. I get to laugh with my friends in between each class. I get summers off (sorry had to throw that one in there)!

My dream job is my job! I am lucky and happy and try not to complain!


This week's Toddle Along Tuesday topic is occupations! What do you do, or what did you do in your former life? Or what is your dream job? There are no rules here, except that you link up a relevant post (old or new) rather than your whole blog.