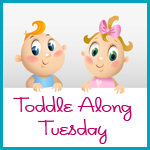 Easter is not a huge holiday for either side of our family but we do get together to enjoy company and celebrate. This year, we shared dinner with J's family on Saturday.
On Sunday, we gathered with my family for brunch and an Easter egg hunt. Brunch started with the Easter bunny visiting us in line - with Skittles. I managed to keep them from P until we got to the table. We go to a local hotel for a great brunch buffet. I was thinking that the Skittles would allow us to easily get food. She did eat other food, sausage, waffle, blueberries, and a GIANT sugar cookie.
Then came the egg hunt at brunch. Oh wait, we saw the bunny with candy on the way. Then the hunt. Followed by a piece of chocolate. Then we did a hunt at my parents. Followed by a small peanut butter cup. We managed to get her down for a later than usual nap. She did sleep okay.
J and I had cleaned up. In that cleaning, we put some candy in a bowl n the kitchen table.
Fast forward to dinner.
P sat in her seat with spaghetti and peas, ready to eat. Then she saw the candy. She wanted some. After a short back and forth of her demanding candy and our stance of "after dinner," it ended with her sobbing on the floor without eating anything.
We put her to bed on time. Luckily the 4 sausage links, berries, waffle, and candy held her until morning. We are awesome parents :)