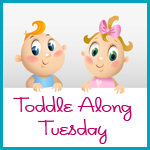 My little peanut - you were a long time in the making but have made an impression no one would have known. My wish for you is that you love life and live as happily as you want. I want you to love with your whole heart, learn as much as you can, and dream bigger than you can think.
I look forward to each night cuddling before bed - I hope you let me do that forever. I love watching you grin at your dada when he comes home from work. You toothy smile makes everything else disappear! Never forget that joy - it is contagious!
I hope you find your passion in life and can make a living doing it. Work to live though, play hard! Find friends that share everything but don't forget your family. We are pretty friendly too :)
We love you so much and look forward to seeing you learn and grow every day. Keep us on our toes forever little one because we don't want it any other way!