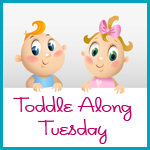 Beyond working, taking care of P, being a wife, and doing regular house stuff (gratefully shred with my DH), I have lots of interests. Here is what I love...
1. Making cards.
It's been something that I got into post college. It's crafty but I don't have to come up with many ideas on my own. I was never good enough about pictures to scrap and I'd rather share my crafts than keep them. I like using stamps and my Cricut most. P has kept me away from this but I sneak some in every nice in a while.
2. Knitting
This is relaxing for me. I have not done anything beyond blankets, scarves, and hats. But I like that it is mindless. And fun!
3. Making wreaths
I blame Pinterest for this. I do love having my door adorned and I always think that I can make what I see for less. I have really enjoyed it. I'm even giving one to my grandma for Christmas this year!
4. Working
It's kind of a sickness. I don't like being off work. I teach but I have never truly taken a summer off. I have either taught summer school or been in grad school (while I worked in the afternoons). I also work several additional jobs during the school year too. I like to be involved and busy. I'd love to say in rakes in the dough but I haven't found that job yet. I am thinking about taking on a tutoring client or too as well. (Don't tell DH yet, it's just the beginning if basketball season!)
That's my old lady habits in a nutshell. Link up with Melissa to talk about your hobbies at Growing Up Geeky for Toddle Along Tuesday.