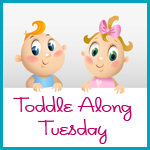 Several other bloggers that I love do favorite things every few months and TAT has prompted my list! Here are some of my must haves - some are earlier in P's life, but some are for now.
The best high chair! This will last us for a while and we had P in it when she was 4 months old. I love that there is not another something in the room but it is comfy and safe too!
I know that there are a lot of parts but my allergic, reflux baby took these like a dream. Oh, and I can pump right into them too!
A BF, working mom's dream. I would be lost without it!
This is so great for bath time. Once she outgrew the infant tub, she wasn't ready for the tub on her own - enter the inflatable tub. It's a win for all involved!
A basic toy but P LOVES them!
These are only a few items but we love them!